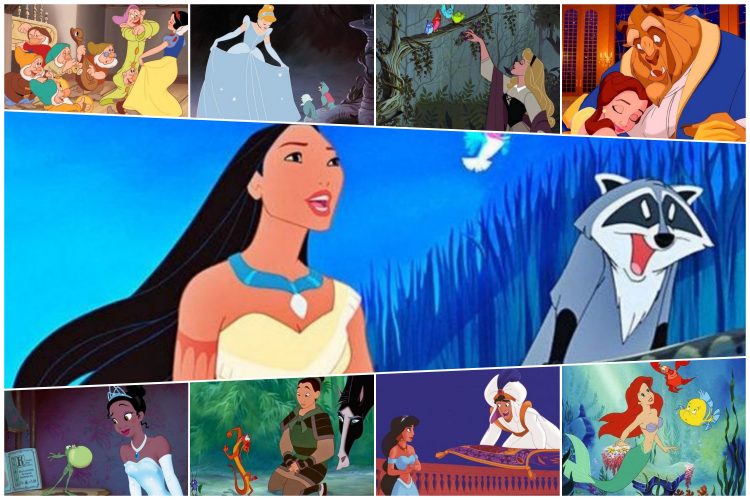 Foto:Disney
U najviše dela popularne kulture, bilo da su to crtani ili igrani filmovi, preovladavaju žene i muškarci sličnog oblika tela – uglavnom su to prezgodni mršavi ljudi. Jedna ilustratorka je rešila da to barem malo promeni.
Žene čiji oblik tela izlazi iz najšire prihvaćenih društvenih normi retko su glavne junakinje filmova, serija i crtanih filmova, već ih mahom gledamo u sporednim ulogama ili kao negativce.
Često se cela ličnost plus sajz likova u popularnoj kulturi svodi na to da su oni "debeli", a takođe se i dalje dešava da se za tumačenje takvih likova glumicima koji nemaju taj oblik tela oblače lažna "debela odela" (fat suits), koja su daleko od realnosti. Osim toga, zašto samo ne angažovati plus sajz glumicu?
Ipak možemo da vidimo da ima malih promena po tom pitanju – pozitivni primeri su filmovi urnebesne Melise Makartni i Rebel Vilson, koja je poslednjih dana u medijima zbog drastičnog mršavljenja.
Posebno je važno da crtani filmovi koje deca rado gledaju postanu više inkluzivni, i da ne zanemare osobe svih boja kože i svih "veličina".
Jedna ilustratorka je na Instagramu napravila važan korak ka većoj inkluziji različitosti u svet popularnih crtaća, tako što je sve Dizni princeze nacrtala kao plus sajz devojke.
*
*
*
*
*
"Odrastanje bez uzora u medijima koji izgledaju poput tebe je "normalno". Izuzeće se iz grupnih aktivnosti i životnih događaja zbog vaše veličine je "normalno". "Normalno" je da ne možete da pronađete povoljnu odeću. Zbog toga više govorim o normalizaciji plus sajz tela u medijima i u modi jer su mi te dve teme. Često crtam Diznijeve likove zato što je to nešto što sam želela da vidim dok sam odrastala. Videti ih onako kako sam oduvek zamišljalaje katarzično i pomaže mi da osetim određenu ispunjenost za koju nisam znala da mi je nedostajala", izjavila je za "Curvy fashionista" autorka iza stranice "Neoqlassical art".
*
I pogodite šta – sve princeze i dalje su prelepe, a na ovako nacrtane likove u animiranim filmovima bismo zaista mogli da se naviknemo.
*
*
*
*
***
Bonus video:
Pratite nas i na društvenim mrežama: