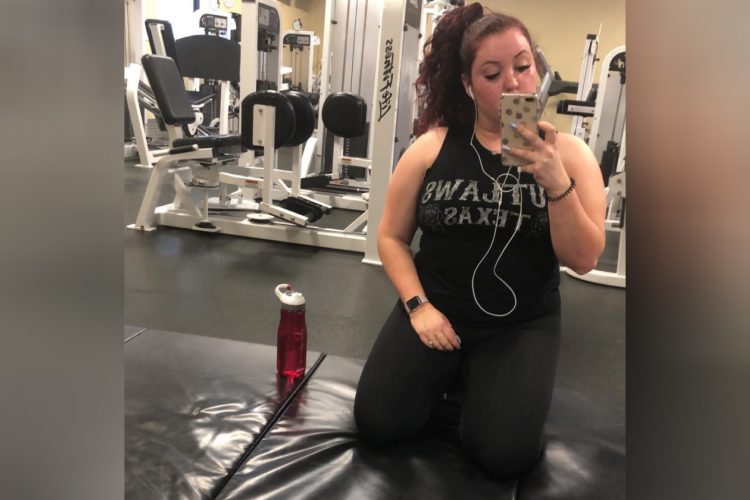 Foto: Instagram/viewtothetop
Ljudi koji prestanu da puše često strahuju od toga da će se ugojiti. Međutim, devojka kojoj je ta odluka pomogla da smrša čak 40 kilograma pokazala je da može i drugačije.
Kanađanka Lindzi Hana (25) izgubila je 39 kilograma od prošle godine, a sad je otkrila kako i njena priča postala je viralna, kao i njene "pre i posle" fotke. Najviše zato što ovo nije samo sjajna fizička transformacija.
"Nikad me nisu smatrali bolesno gojaznom, ali uvek sam osećala da imam prekomernu težinu. Često sam dobijala bezobrazne komentare na račun mog tela i to me je vodilo u nezdrave pokušaje mršavljenja i poremećaje ishrane", otkrila je Lindzi, a prenosi Index.
Kaže kako ni tokom srednje škole nije imala zdrav odnos prema hrani. Od 2011. do 2019. zbog prejedanja, lošeg mentalnog zdravlja i lekova njena kilaža je samo rasla.
"S 24 sam bila najteža. Mentalno sam bila jako loše i pušila sam više nego inače. Znala sam da starim i da moram nešto da promenim – ili će tako ostati do kraja mog života", kaže. I onda je prelomila.
U februaru 2019. odlučila je da prestane da puši, i to nakon što je 10 godina pušila kutiju i po dnevno. Za tri nedelje je dobila nekoliko kilograma, ali je tad  već imala osećaj da, ako je uspela da ostavi cigarete, može da uspe u svemu što naumi.
Tad je krenula redovno da vežba i pazi na ishranu, a godinu dana kasnije lakša je skoro 40 kg, izgleda i oseća se bolje nego ikad. Kaže da danas obožava teretanu i često deli snimke vežbica koje praktikuje.
*
*
*
*
*
***
Pratite nas i na društvenim mrežama: